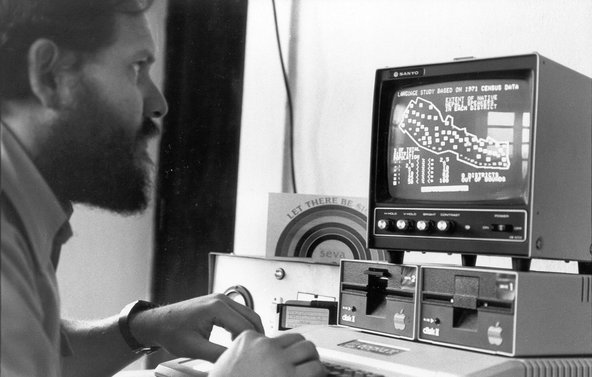 An Apple II computer Steve Jobs donated to the nonprofit Seva Foundation in Nepal more than 30 years ago was recently returned to Jobs' family at a ceremony in San Francisco. The organization, which helps restore eyesight in the developing world, had used the computer for many years to manage and analyze its data.
Larry Brilliant, a physician who co-founded Seva in 1978, and a long-time friend of the Jobs' family, wanted to return the computer as a symbol of the charity Steve Jobs offered the foundation when it was just starting out.
Jobs was routinely criticized before his death for his lack of giving, but Dr. Brilliant said, "I do want to counter the meme that he was disinterested in philanthropy and things for the greater good. It wasn't true." Jobs also wrote a check for $5,000, which although modest, had a galvanizing effect on other donors, and helped get the fundraising ball rolling for the organization. "Seva wouldn't exist without that grant," said Brilliant.
Laurene Powell Jobs accepted the computer with her son, Reed, at a ceremony commemorating the organization's 35th anniversary. Since its founding, Seva has restored sight to 3.5 million people in Bangladesh, Cambodia, Nepal, Tibet, India and other countries.
Source: New York Times Bits