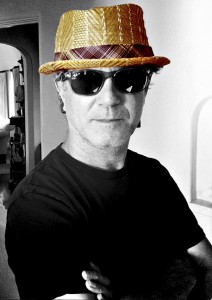 Jeffrey Aaronson is an internationally recognized photographer who has flown over a million miles crisscrossing the globe in pursuit of photographic stories. For more than two decades Aaronson worked on assignment for many of America's top publications–everyone from Time, Newsweek and National Geographic Society to Vanity Fair, Rolling Stone and The New York Times Magazine.
During that time he ventured to nearly every corner of the world. From the shores of the Pacific to the high peaks of the Himalayas to the heart of the Sahara Desert–he pursued Komodo Dragons in Indonesia, boated down the Yangtze River in China, side-stepped the Khmer Rouge in Cambodia, and ventured into some of the most remote regions of the world. He also photographed everything from China's Democracy Movement in Tiananmen Square to Nelson Mandela's inauguration in South Africa to life behind North Korea's Iron Curtain.
While Jeffrey's photographic career began in the world of magazines, in 2001 he chose a new direction, departing from the tradition of photojournalism and moving to a more narrative and conceptually based approach. Since then he has devoted all his energy to long-term art projects, which allow him to express a more personal vision.