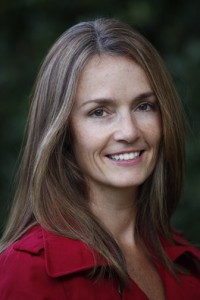 Becky Green Aaronson is a writer who lives with her husband, Jeffrey, and their daughter, Olivia, in Santa Barbara, California. Her work has appeared in Runner's World, Edible Santa Barbara, Aspen Magazine, Adventure Cyclist, The Ultimate Runner, and Marathon & Beyond. She has been honored with several literary awards and numerous blog awards. She is currently writing a book, The Art of an Improbable Life: My Twenty Years with an International Photojournalist, and writes a popular blog with the same name: www.animprobablelife.com.
Prior to becoming a writer, she was the Director of Still Media (formerly named Network Aspen), a photo agency Jeffrey founded more than twenty years ago.
When Becky isn't writing she enjoys staying fit by competing in marathons and triathlons and raising money for cancer research.